Real Wedding -- Jess & Chris -- Port Douglas
Scandi Hamptons in the Tropics… with a touch of Boho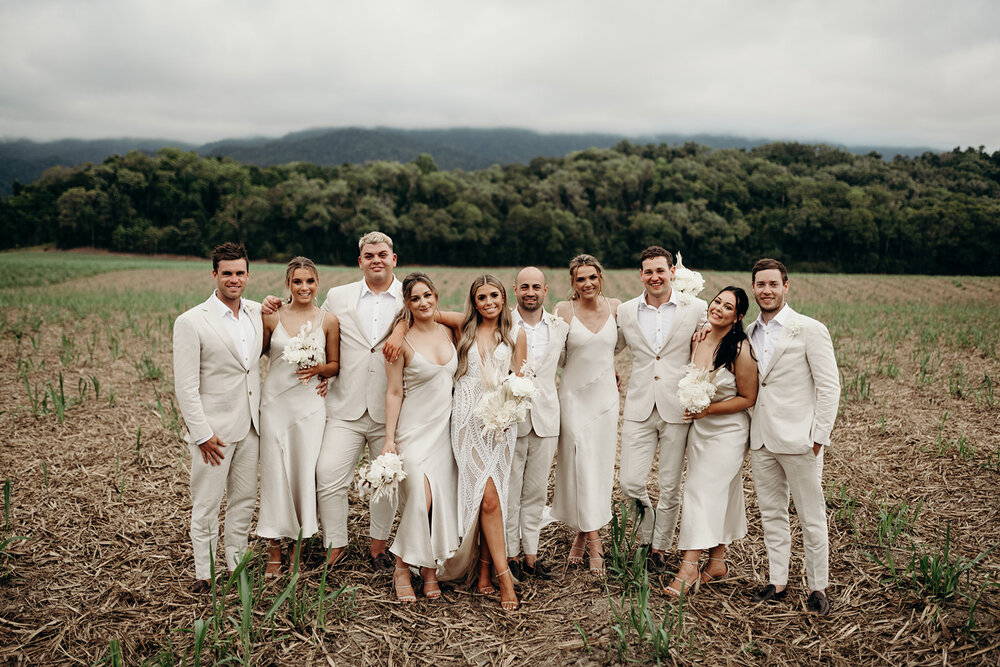 Jess and Chris first made it in their hometown of Torquay, back when the pair were just 17 years of age. They've shared a lot of love and happiness over the years, and you only have to look at the way Chris proposed to see what these lovebirds are all about.
Chris actually tricked Jess into heading over to their new home build one night to take a look at how the work was going. There, she found a brand new car, bought and paid for by Chris, sitting on the block. As she stepped inside and opened up the glove box, Jess found a little note inside and turned around to see Chris asking her to marry him.
When. 15 October 2019
Where. Bali Hai, Port Douglas, Tropical North Queensland
The Theme. Once the proposal was complete, Chris offered to fly his new fiancée to New York to pick a wedding style she truly adored. These two travel-loving hard workers decided on an exotic and exciting celebration with fireworks, magical outdoor lighting, and a unique blend of fun themes, including Boho, Scandi, and Hamptons, all inspired by Jessica's own love of styling and re-styling the couple's home.
For Chris and Jess, one of the biggest challenges of planning a destination wedding was finding local suppliers they could trust to bring their particular vision to life, just as they wanted it, as well as handling the many responsibilities to bring the big day together, all while balancing their own busy schedules.

In the beginning, their chosen venue, a beautiful Balinese-style villa in Port Douglas, was little more than a blank canvas that then had to be filled up with tables, chairs, bars, a dance floor, and more. Jess and Chris credit their dream team of local suppliers with helping the day go smoothly.

"Feeling overwhelmed with joy as she watched her friends and family arrive, Jess prepared for the big day. Chris, too, was thrilled to see that so many of the couple's loved ones had flown out for their special day."
72 guests arrived in total for the magical moment as Chris and Jess walked down the aisle to Somewhere Over The Rainbow by Israel Kamakawiwo'ole, before being wowed by the couple's stunning cake and amazed yet again as Jess and Chris surprised them all with a 5-minute firework show.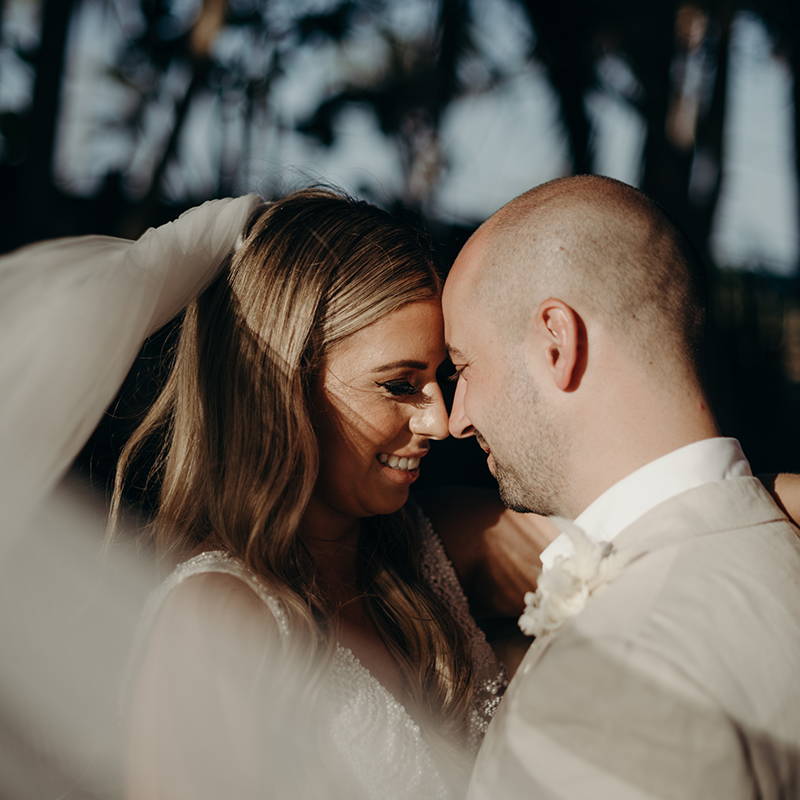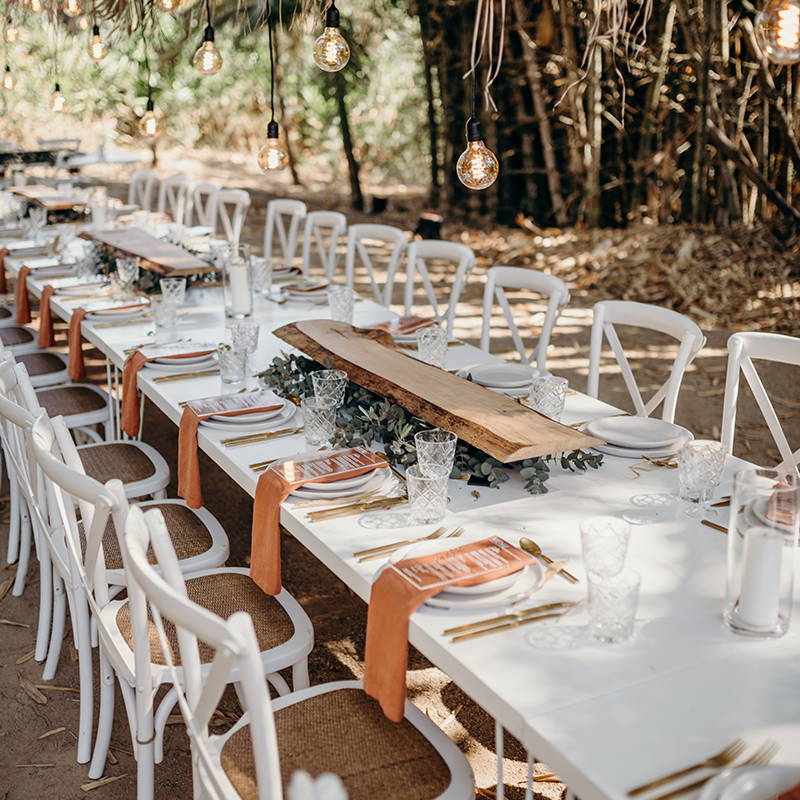 Planning a destination wedding. For Chris and Jess, the biggest challenge about planning a destination wedding was visualising the whole day coming together and finding local suppliers they could trust to bring that vision to life.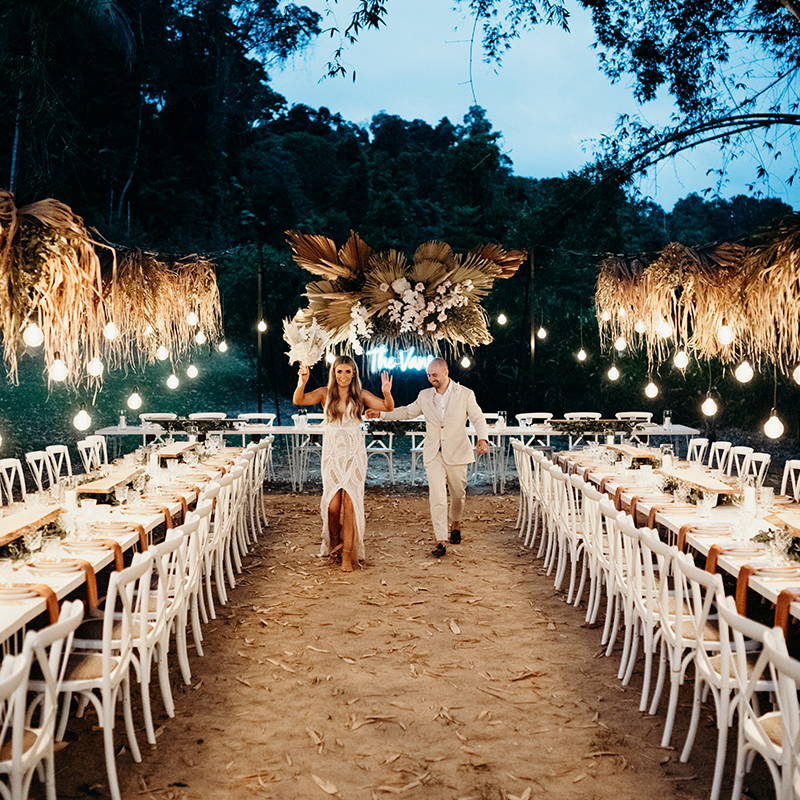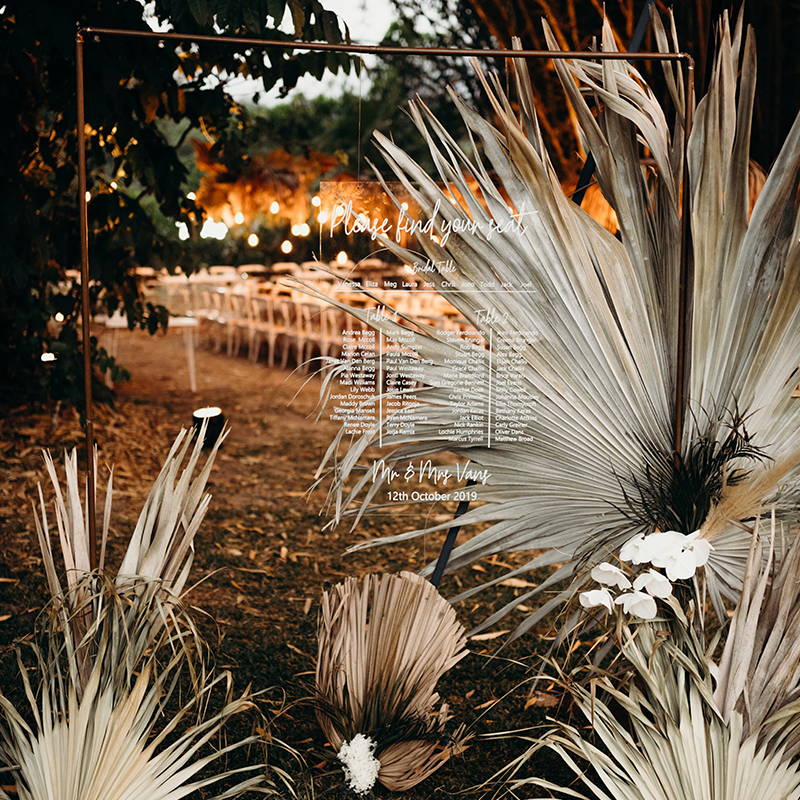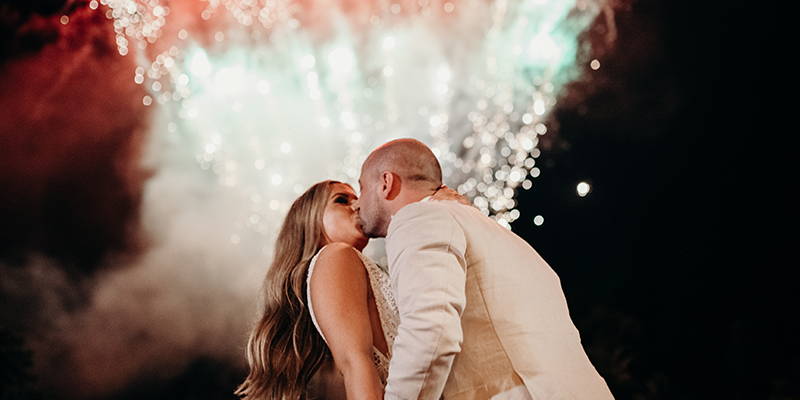 Breathtaking Port Douglas location and surprise fireworks guests will never forget
An exotic celebration for their guests .The most memorable event of the night was playing "touch the sky" by Kanye West whilst we set of a spectacular 5 minute show of fireworks to surprise our guests.